After School
is a South Korean girl group.They are managed by
Pledis Entertainment.
After School debuted on January 17, 2009 with their first dance song, "Ah".
A majority of the members in After School have been back-up dancers for Son Dambi as well as for other artists before debut. Park Ga Hee, After School's leader, has been seen as a back-up dancer for artists under both SM Entertainment and YG Entertainment, most notably for BoA. Ga Hee was also part of a Korean American girl group called S.Blush, whose first digital single peaked at #2 at the Billboard Hot Dance Chart. In 2008, Park was featured in Son Dambi's "Bad Boy" music video as a rapper, and Kim Jung Ah was featured in Son Dambi's performances as a back-up dancer. Lee Jooyeon was featured in Son Dambi's "Crazy" performances. She appeared on December 27th 2008 on MBC "Introducing Stars Friend" as Son Dambi's friend.
The girls, as a group, made an unofficial first appearance on December 29, 2008 at the Seoul Broadcasting System (SBS) Song Festival 'S', performing "Playgirlz" with Son Dam Bi. The days before After School's debut, Pledis Entertainment officially announced that the group's music concept is heavily influenced by the Pussycat Dolls, and that they "will be a type of group that Korea has never seen before". On January 15, 2009, Sony BMG released a 30-second teaser video to the web, reaching 10 thousand views on the first day.

It was announced by Pledis Entertainment that Uee would be joining After School as a sixth member. She was first introduced to the public as a friend of Wonder Girls member Yoobin on Introducing a Star's Friend, where they revealed that they were initially part of a 5-member girl group with Good Entertainment that was eventually disbanded due to financial reasons.
Their second single is "Diva", which is an upbeat dance song; their first round of promotional activities will begin on April 9, 2009, with a performance on MNet's M! Countdown.
They are currently preparing for their second comeback later this year forming a project group with female solo artist Son Dam Bi from the same company. At the end of 2009, they will be competing for the newcomer awards against rival girl groups 2NE1, 4minute, T-ara, and Brand New Day.
Current Members
>Park Ga Hee (leader, rapper, vocalist, dancer)

>Kim Jung Ah (main vocalist, rapper)

>Lee Joo Yeon(vocalist)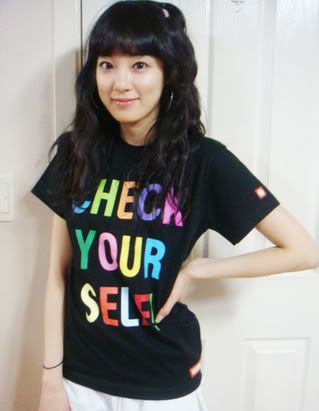 >Bekha(rapper)

>UEE (vocalist)

>Layna

sorry, no picture 4 Layna...huhuhuh
if u find some picture of Layna....please tell me k?
thx!

>Nana